What if we told you that you could make your house safer, more accessible, and get the modern aesthetic you've been searching for all in one remodel? Here are a couple of ways to bring your home up to speed with the bustling Silicon Valley real estate market, while adding curb appeal:  
Find your style. The exterior welcomes guests and sets the tone for the entire home, so it's important that your front entry compliments your style. So, what is your home design style? You may prefer an exterior design that leans traditional, with an appreciation for ornate details, or gravitate toward a minimalistic, modern look, favoring functionality. Want to know where you stand? Take our design quiz here! 
Clear sightlines. By removing exterior features that obstruct vision such as unnecessary large arches or beams, you'll be able to create an entry that's open and inviting. By outlining windows and doors with darker mixed metals, you can gain a structured appearance, giving them the chance to stand out without changing everything. When paired with an opaque glass, your door will become a modern accent that raises the overall image of the exterior of the house. Modern doesn't have to mean cold – you can soften your house's new exterior with neutral-toned siding, a new entry path, and fresh landscaping.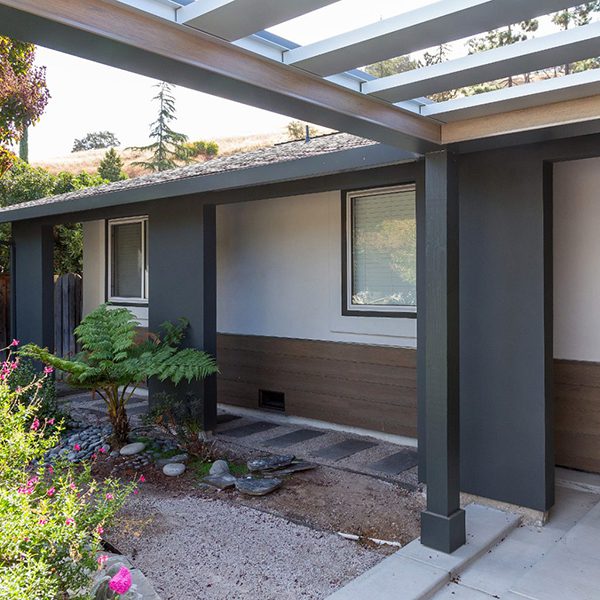 Seamless home security. One improvement you can make to both put your family at ease and modernize your home is a new security system. Next Stage partners with the home technology company, cyberManor, to keep you connected. cyberManor provides integrated home security which can include the use of high-definition security cameras, key-pad access on doors, and security gates. Lighting can also go a long way to add to your sense of safety. Chat with a remodeler to decide where to place them and how they can be incorporated into your new, modern design. 
A finishing touch. You might need house numbers, but that doesn't mean they can't be fun to shop for. Our designers can help you think outside the box about the little ways you can add to your space. An opaque glass garage door, a wrought-iron front gate, or a brightly painted front door can revitalize your front entry and completely overhaul the impression that guests and neighbors will have when they visit your home.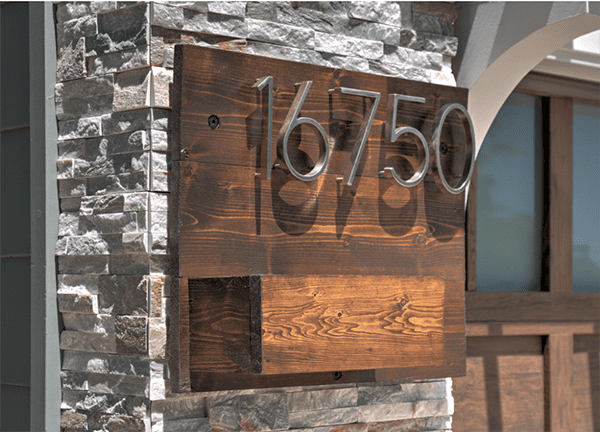 Let's start planning. Attend one of our upcoming webinars to learn more about our process, or fill out the contact form down below to speak to one of our project developers. We can't wait to get started with you on your home remodeling journey!