There are two ways to put it: you have historic home or a fixer-upper. Either way, remodeling an old home comes with its challenges and opportunities. With housing markets tight these days, homeowners are choosing to refine their homes instead of moving and buyers are opting for older homes that need a little TLC. Here are our tips for remodeling an old home, as well as a few stunning before and after photos of old home remodels in the San Jose, Santa Clara, and beyond!
What to Consider Before Remodeling an Old Home

Make Sure You're Working with an Expert
Old homes come with their own unique structural and design issues, so you want to make sure you're working with a remodeling and design firm that has experience. When you're researching companies to work with, ask about experience with old home remodels and if they have a portfolio of projects they can share with you.
When in Doubt, Start Small
While your first urge for an old home remodel may be to get everything done at once, it may benefit you to break it down into phases. Older homes are known to hide a few surprises here and there, so taking a slow approach means that problems won't arise all at once. Taking a deliberate approach will also help you focus on choosing quality materials and thinking through important design elements instead of rushing to get your home complete.
Consider the Return On Investment
As with any home, there may come a day when you're ready to sell. In those cases, an old home kitchen remodel will pay off much more than specialized design projects unique to your tastes and lifestyle. Additionally, since remodeling these older homes can be a bit more expensive than a newer home, you want to make sure that your market can handle the updated value of your home.
Prioritize Practical Projects
Your urge will be to start with the kitchen, master suite and bathroom. However, if the crucial parts of your home are in need of help, like your roof, windows, plumbing, or electrical, it's imperative to start there. Not only are these important for your safety, they also protect your entire home from damage. Many homes in San Jose and Santa Clara County require new electrical panels and updated plumbing.
Embrace the Personality of Your Home
If you live in an older home, chances are you picked it because you loved the quirky details and historic relevance. When undertaking an old home remodel, use that uniqueness to your advantage. A queen-sized bed in a cozy nook? Think about it! Preserving the beauty and charm of your home may be easier than fighting against it.
Remodeling an Older Home in Santa Clara County
Many of the homes in San Jose and across Santa Clara County were built in the 1950s and 1960s by Midwestern architects who still hadn't discovered the California way of life. The cold winters of their hometowns led them to create compartmentalized floorplans with little access to the outdoors. For that reason, here are a few of our top requested remodeling projects:
Open Up to the Outdoors
If there's one thing us Californian's love, it's the outdoors. Walking through the garage in order to get outside is just not an option! Some of our favorite projects involve opening up a kitchen to gain access to the backyard.
Tear Down the Living Room Wall
Three words: Open. Concept. Kitchen. It's all the rage and rightly so. Create a more spacious feel by removing a wall and updating the layout of the heart of your home.

Creating a Master Bedroom Suite
Many old master bedrooms lack the creature comforts of modern day master suites. We love converting these bedrooms, some of which don't even have adjoining bathrooms, into luxurious master suites.
Clever Storage Solutions
Practical and essential, the lack of storage space in older homes has driven many a homeowner nuts. Adding storage improves the design of any space by reducing clutter and chaos.
What You've Been Waiting For! Remodeling Old Homes Before and After Photos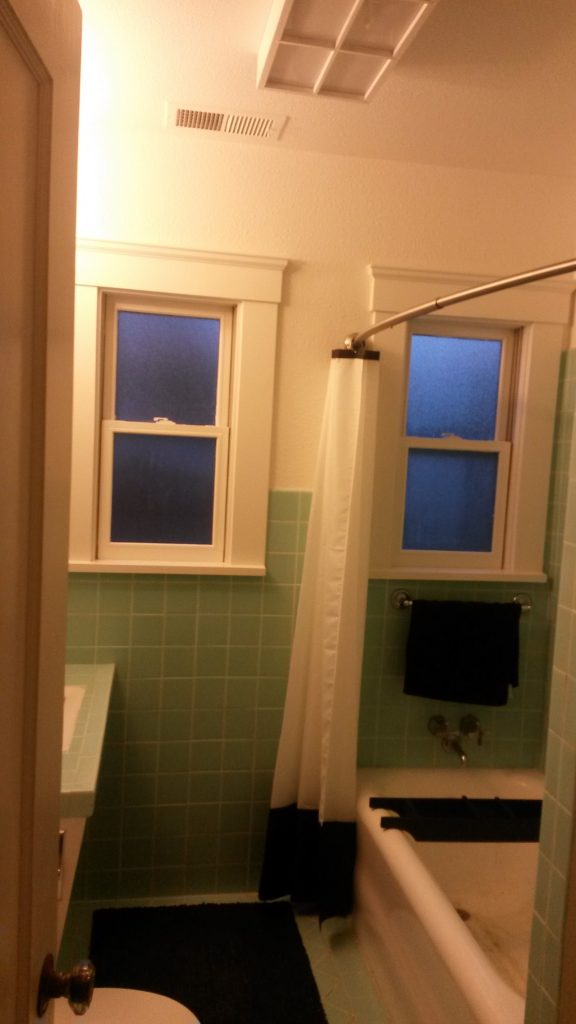 Photo Credit: Next Stage Design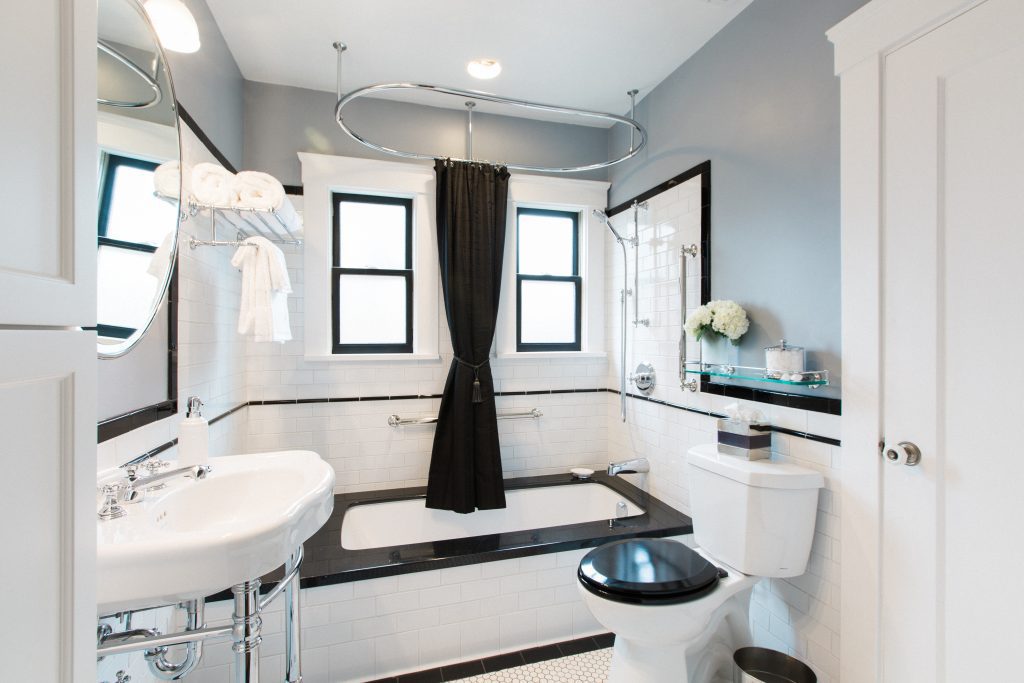 Photo Credit: Next Stage Design
This 1920s bathroom remodel preserved the historic charm by creating an art deco feel while modernizing and opening up the bathroom layout.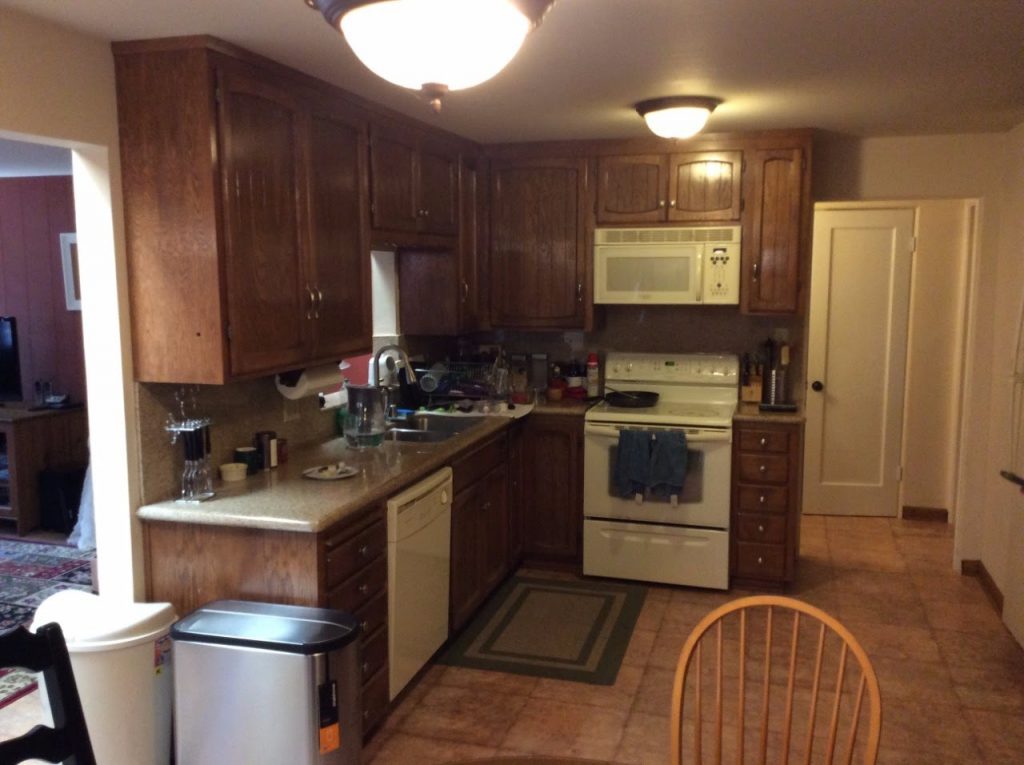 Photo credit: Next Stage Design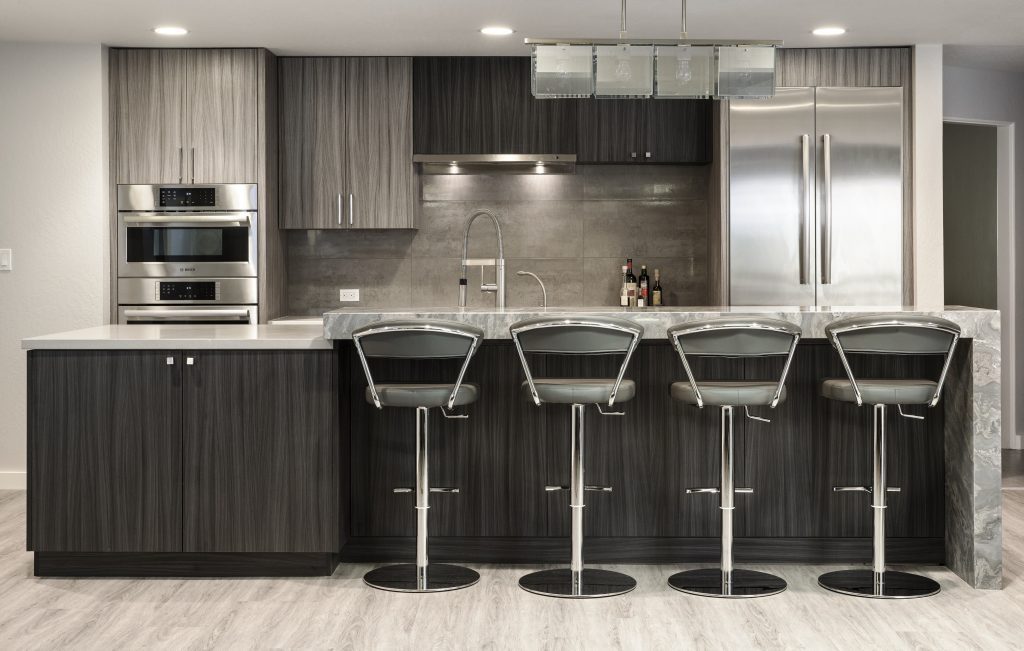 Photo credit: Next Stage Design
This 1950s home got a serious upgrade. After this old home kitchen remodel, it's barely recognizable!
Photo Credit: Country Living Magazine
There's nothing more dramatic than a total old home makeover on a home that seems totally unsalvageable. We can imagine that the entire interior and exterior of this home were remodeled.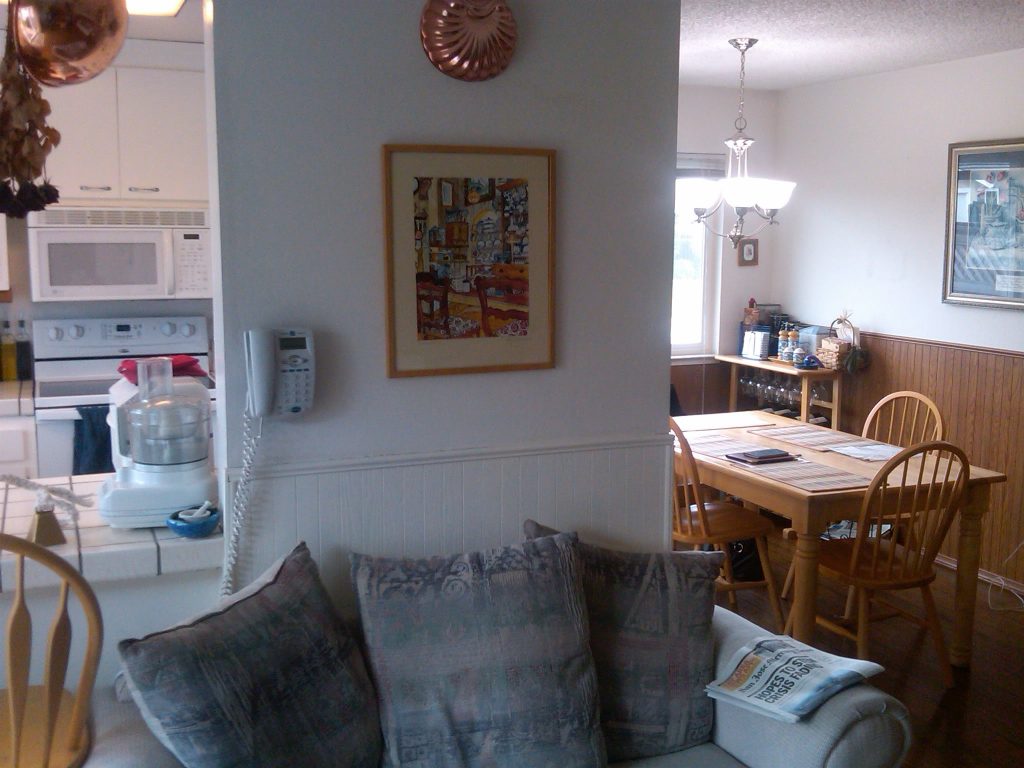 Photo Credit: Next Stage Design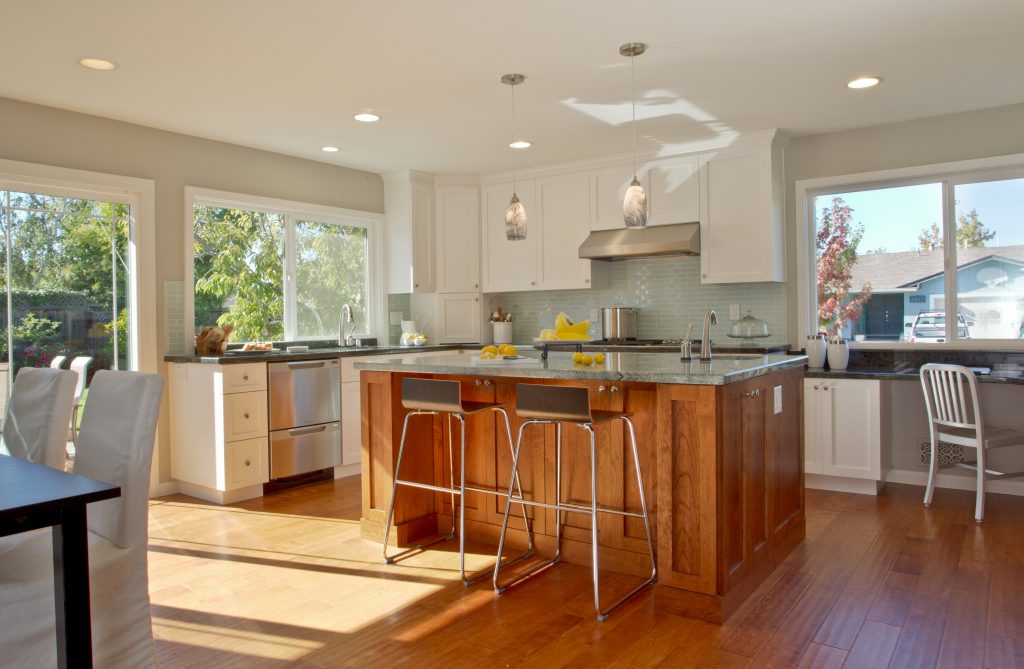 Photo Credit: Next Stage Design
This kitchen before and after is pretty dramatic but still typical for homes in our area. Tear the wall down and open the space up!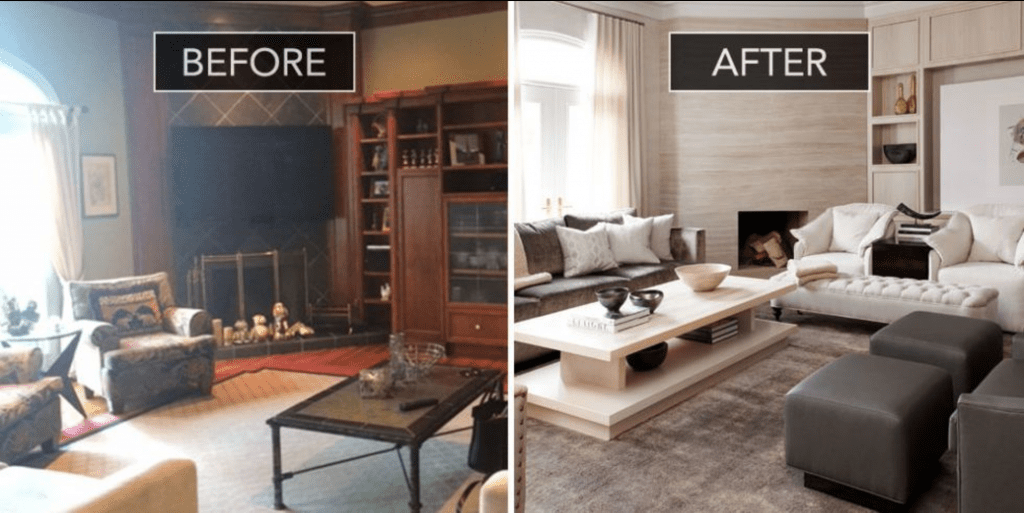 Photo Credit: Elle Decor
Older homes tend to have cramped floor plans that lack light. Some homeowners may decide to keep the floorplan but switch out materials to create the illusion of light and space.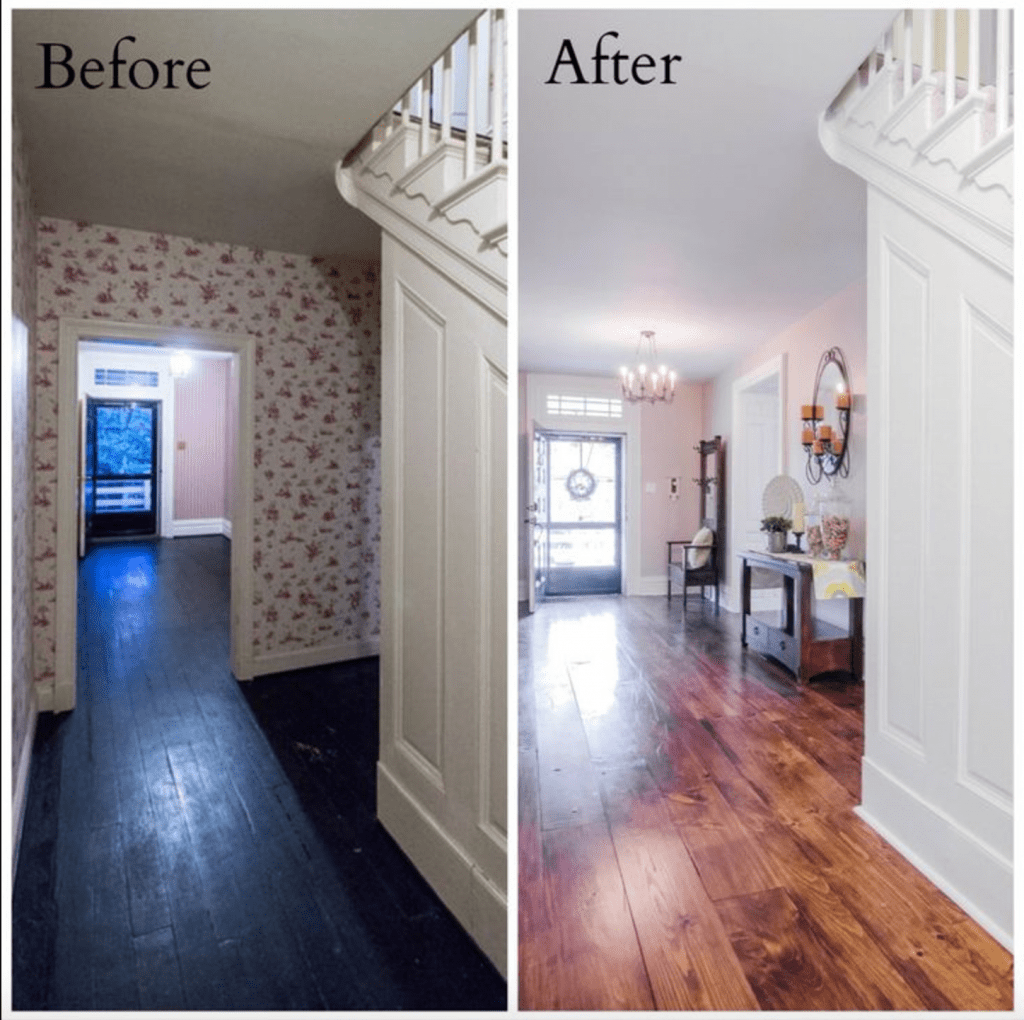 Photo Credit: The Piggy Toes
If you're not ready to remodel, even subtle changes can turn a drab hallway into a stunningly shabby chic entrance.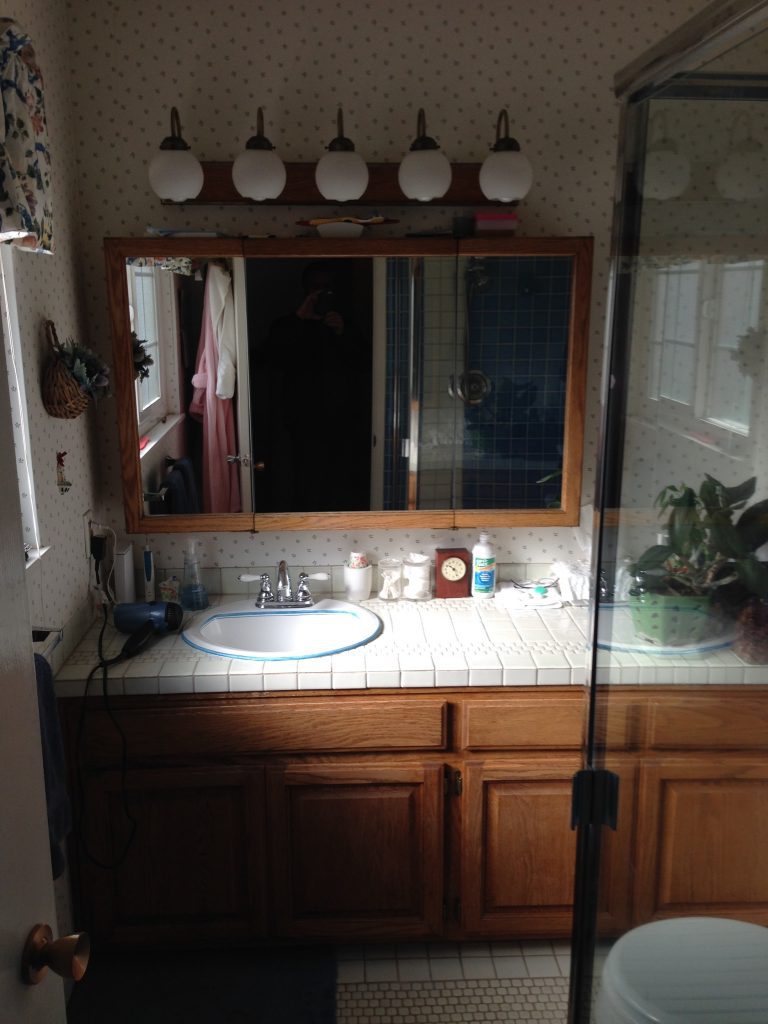 Photo Credit: Next Stage Design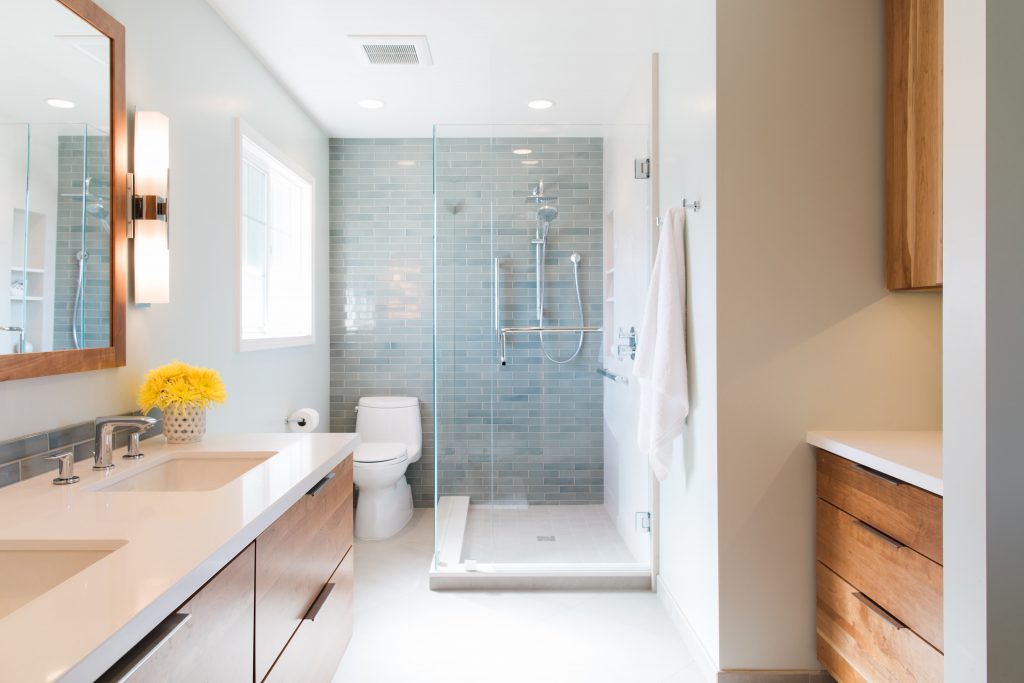 Photo Credit: Next Stage Design
This cozy bathroom hadn't been upgraded significantly since 1961. Switching to a brighter color palette, cleaner lines, and more a spa-like aesthetic can give an old bathroom a totally new look.
If you're looking to give your old home a facelift, start a conversation with one of our Remodeling Consultants today. We're happy to show you historic remodels we've worked on in San Jose and Santa Clara County and learn about how you'd like to transform your own home!