Silicon Valley was recently named the strongest real estate market in the country for the second year in a row according to a report by real estate news website, Zillow. What does this mean for homeowners, remodelers, and those of us who are in the market for a new home?
A strong Silicon Valley real estate market is useful for those of us who are looking to sell and can be a source of stress for homeowners who are looking to buy as sellers are becoming less willing to negotiate.
In the current climate, homeowners who would typically enter the market are instead staying put and remodeling, saving money in the short run and increasing the overall value of their homes. The highest value upon resale is shown in exterior projects that increase curb appeal and interior projects that promote function, such as modernizing an outdated master bath.
Check out these recent remodeling projects in Silicon Valley that both increased the resale value of the home and helped homeowners enjoy their current living space to the fullest.
Accessory Dwelling Units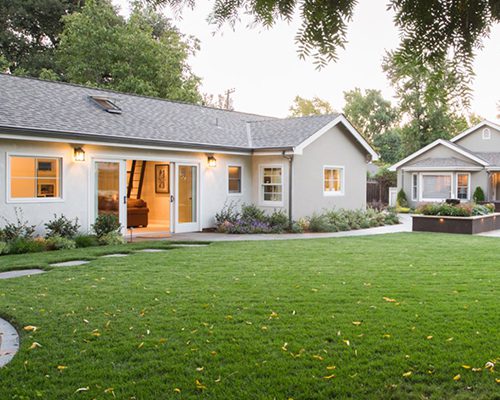 Accessory Dwelling Units (ADU) have been on the rise, especially on the West Coast, for their
all-purpose appeal
. Families often have more than one item on their wish list when pursuing a remodel, and sometimes a home office, a man cave, and a playroom just won't squeeze into the current space. While an ADU provides the additional space needed for a growing family to spread out, it can also house an aging family member or returning adult children.
The additional square footage increases the value of the property without causing a major disturbance to the neighborhood that surrounds it. Unlike other types of renovations, it's unlikely that an ADU will ever become "outdated" or be deemed "unuseful". If you invest in an ADU, it will return your investment in both ease of living and ultimate perceived value to a future homeowner.
Functional Kitchens with Flare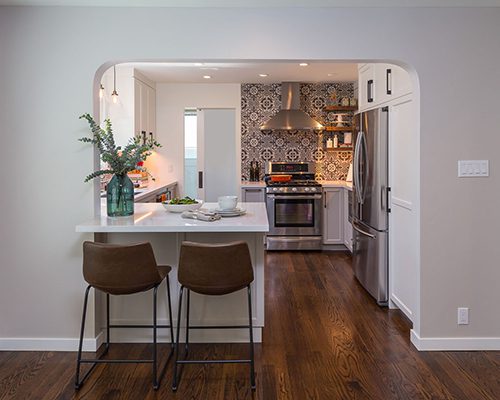 Every aesthetically-pleasing home improvement project has its place, but projects that are all flash and no function won't carry the same contribution that functionally-based improvements will.
This is as true in the Silicon Valley real estate market as any other region in the country — remodeling projects that address functional issues specific to the home have been found to have an 81% return in contrast to purely aesthetic changes, which tend to see a lesser impact in final resale. While taste is subjective, every homeowner appreciates a home that improves ease of use and overall capacity of the living space.
When renovating for function, look out for opportunities to promote aging in place. Be sure to incorporate energy efficient designs throughout the home when possible.
It's All About that Space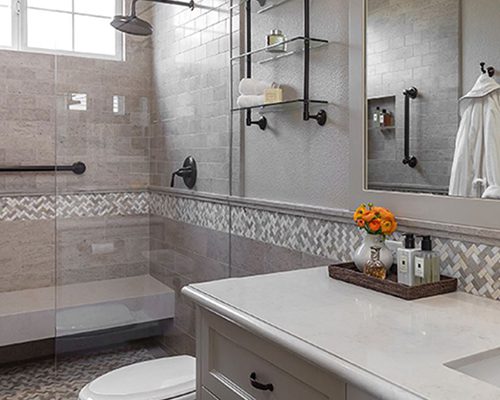 When you have big plans for a space but aren't able to add any additional square footage, the right blend of natural stone materials and marble accents can make the old space feel like new. The sage green limestone tile keeps this remodel feeling spacious — while a rainfall showerhead, rubbed bronze handrail, and floating bench give this converted hall bath the comforts of a
full-on master suite
.
Adding spa-like features such as these will promote comfort and capacity throughout the living space, and has the potential for a 50 – 60% return on investment. Continuing to add features for each member of the household to enjoy will help you attain your ideal home now and aid future homeowners in seeing that same value for themselves in the years to come.
Planning an early spring remodel but not sure where to start? Take our design quiz to find your remodeling style, then learn more about the process at one of our upcoming remodeling seminars.