Home remodeling is a good bet right now
Since 2020, housing prices have risen about 51% in the lower 48 of the United States, and over 85% in San Francisco. At the same time, interest rates have risen since late 2021. While there's now some drop in 30-year mortgage rates, many if not most homeowners are choosing a remodel over purchasing a new home.
There's generally low home inventory right now. If homeowners want to upgrade by moving, options are limited. Many are currently sitting on locked mortgage rates of 3% or under and not likely to sell in the current climate.
What you can do to add value (and beauty) and stay in the neighborhood you love is a home remodeling project. It still costs money, of course, but the spend is significantly less than purchasing a new home. Even if you choose to finance the project, payments on $50,000 at 5.9% are much easier to stomach than $500,000+ at 5.9%.
Watch or read our step-by-step remodeling guide
Remodeling, though, can be scary. There are a lot of decisions and process, design, budgeting, and best practices aren't always clear. The true step-by-step remodeling process seems shrouded in mystery, and every neighbor and friend you talk to will have different stories about how they did a house remodel – and sadly, some of those will be horror stories.
We recently released a three-part webinar series on home remodeling. Each part covers a very specific part of the remodeling process:
Part 1 (the fun part): Design
Part 2 (less fun): Budgeting
Part 3 (fun again!): The process
You can watch each of those videos and learn a good deal about the general home remodeling process, timelines, and even some design trends. This post is designed to break down some of the core questions people have (FAQs) around remodeling and the steps of the house remodel process.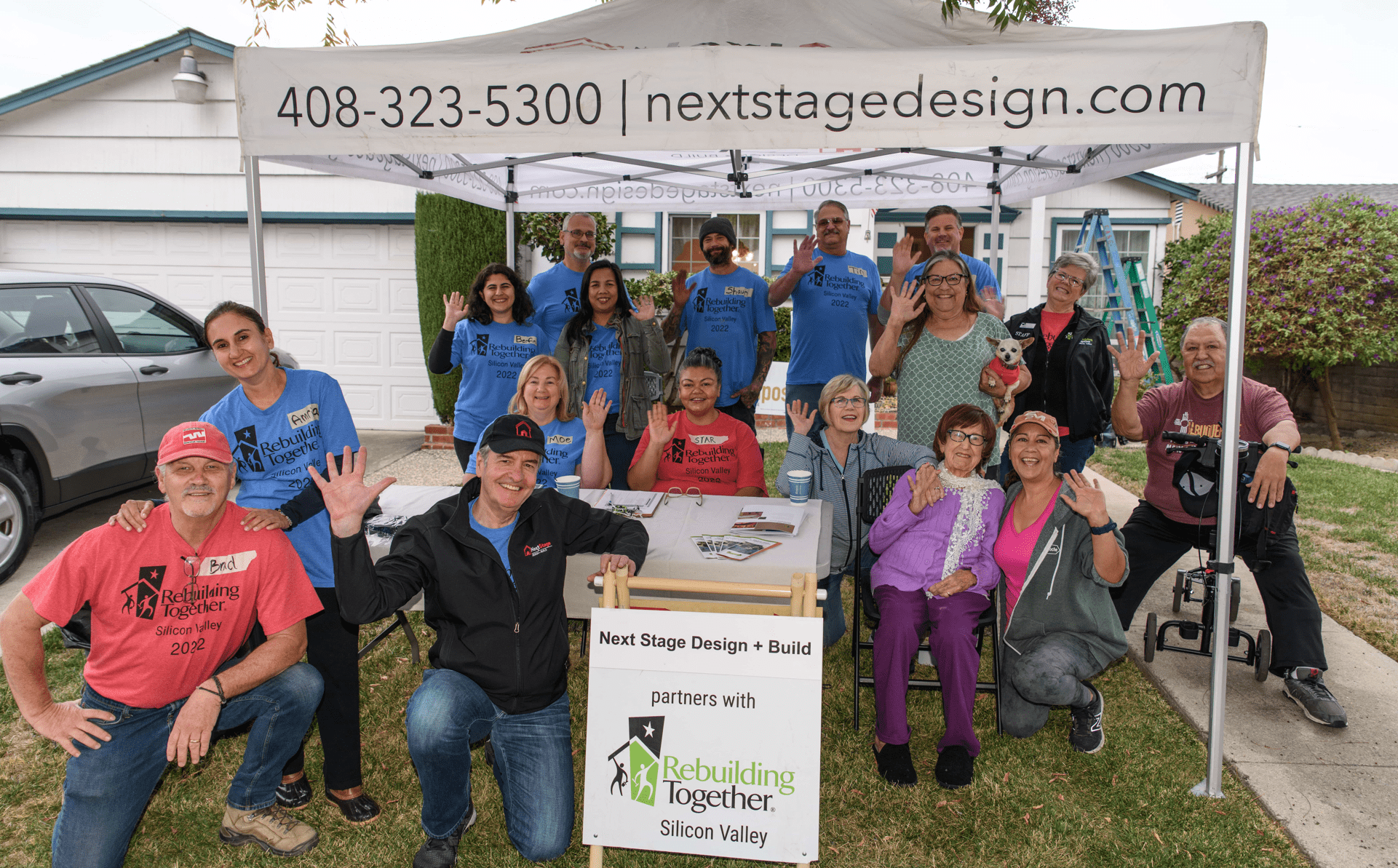 A core home remodeling question: What does the designer do?
Most homeowners are very tuned in on their own style. They watch HGTV, talk with friends, and often have multiple Pinterest boards. Whenever they visit someone else's home, they're making mental notes. In those cases, the designer works to refine and shape the existing ideas. Designers in those client relationships don't tend to change minds; they tend to tweak existing ideas and concepts within budget or process.
The other end of the spectrum is clients who have lots of ideas, but don't feel like they have a cohesive idea of the style they want to create. In this case, the designer plays a much more active role in focusing the client, pointing them towards overarching themes, and helping them whittle down color choices and overall "feel" of the remodel.
It's rare in Santa Clara County to encounter a homeowner who wants to undergo a home remodel project and hasn't thought about the project at all. It happens sometimes, but very rarely. In those cases, the designer serves a similar role as in the previous case – they show a wide range of options and help the client narrow down choices within tone, feel, approach, and budget.
In a home remodel, how does the design process work?
It varies by home, budget, and client – but in general, we work through these steps:
We get to know you and your home.
We work to refine your style.
We develop and refine the concepts involved in the remodel.
We create materials palettes.
We guide you through the full decision path, documenting various details and selections.
We offer 2D and 3D modeling to help you visualize the step-by-step home remodeling.
Most of our clients are remodeling 1-2 spaces (or more) in their home at the same time, so keeping everything organized and visualized is perhaps the most important thing we do. Visualizing the final design can be difficult, and if there's multiple remodel spaces at once, designer's provide a way to understand, walk through, and feel comfortable with the project. That's a primary value of the designer. If you want to learn more about Next Stage Design's step-by-step remodeling process, you can read more here.
What are some of the primary design decisions in a home remodeling process?
This varies by home and client, but generally:
Layout, i.e. the overall flow and function of the space
Cabinets, i.e. door style, finish, crown, hardware
Countertops, i.e. material and edge detail
Tile, i.e. color, size, layout, trim, and grout
Flooring, i.e. material, finish, and design
Plumbing, i.e. fixtures, features, and finish
Doors, i.e. style and finish
Paint, i.e. color, sheen, and transitions
The best designers serve as advocates, sounding boards, and consultants to you in this process. There's so much to keep in mind at once, and it can get overwhelming, especially if you're doing 2-3 areas of your home in one remodel process. Designers serve as organized guideposts to refine and shape your style, as well as giving you intel around current trends, different ways to conceptualize a home, and more.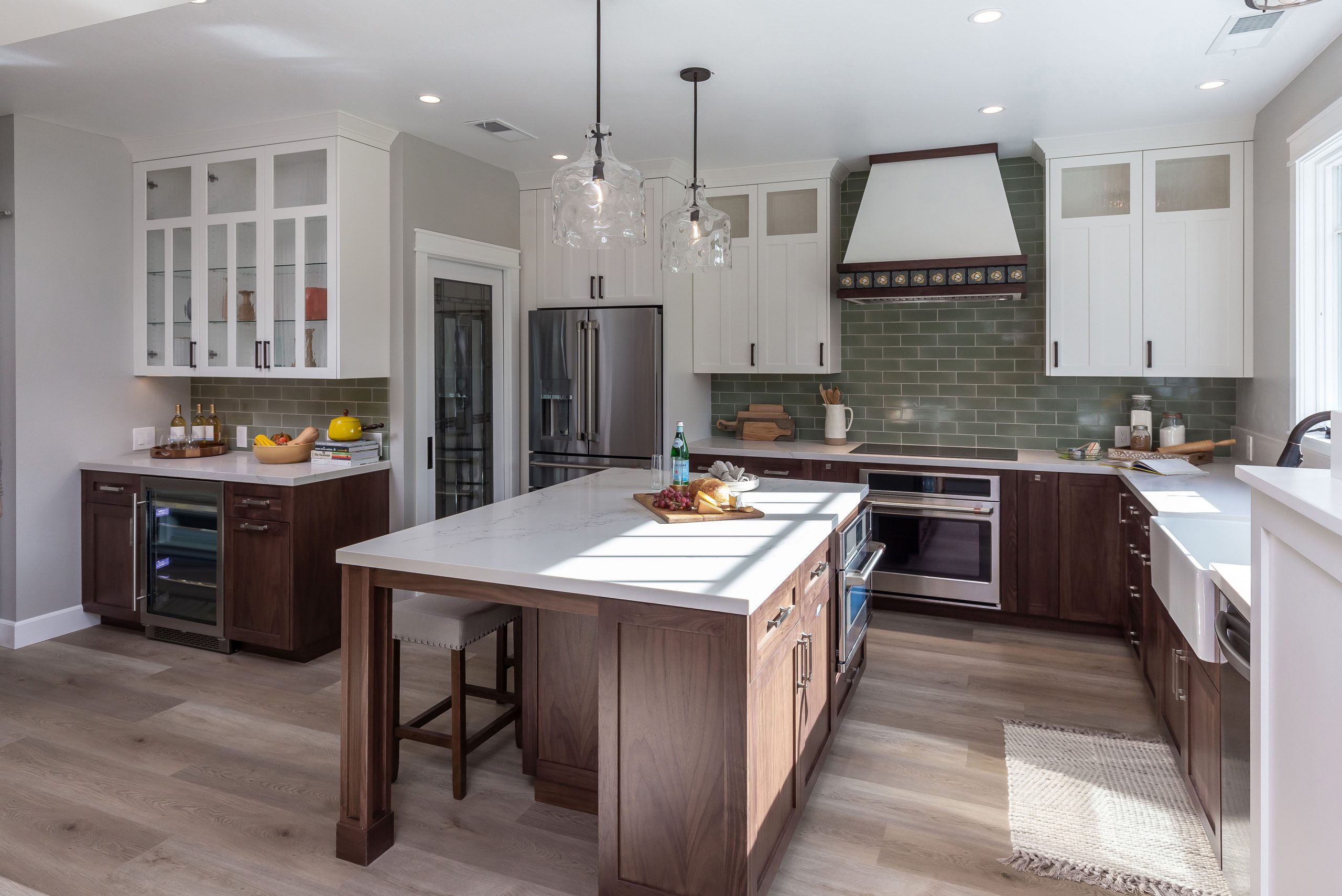 Home remodel designs: What trends have we seen in the past few years?
Across Santa Clara County specifically, we've seen a few notable home remodeling trends.
For kitchen and bath, we've seen a lot of:
Darker-tone plumbing fixtures
Mixed cabinetry finishes
Expansion of the shower and even ditching of the tub
Bolder, more graphic tile
Natural stone countertops
Most of these trends come from wanting to "warm up" a more modern-style home in the remodel process.
What should be included in a house remodeling budget estimate?
A remodeling budget should include:
Engineering and architecture costs: This isn't always needed, but if it could be needed, it needs to be within the home remodel budget range provided.
Interior design services: This encompasses concepts, drawings, material sourcing, visualizations, and more.
Showroom-grade design materials: Showroom-grade is industry standard, especially in the Bay Area. Some clients prefer specific and personalized design materials, which affects the budget range.
All labor: This includes in-house staff and vetted trade partners.
Project management and cloud: In the past 10 years, most remodeling teams have shifted to cloud-based project management, so that clients have 24-7 access to their projects.There's usually no additional fee from your remodeling partner to have access to your project details in an online management system.
Permits and inspections: The home remodel team should bake a permitting allowance into budgeting.
Warranties: Typically these come in 3-, 5-, and 10-year varieties. All of Next Stage Design's projects include an industry leading 2/4/10-year warranty.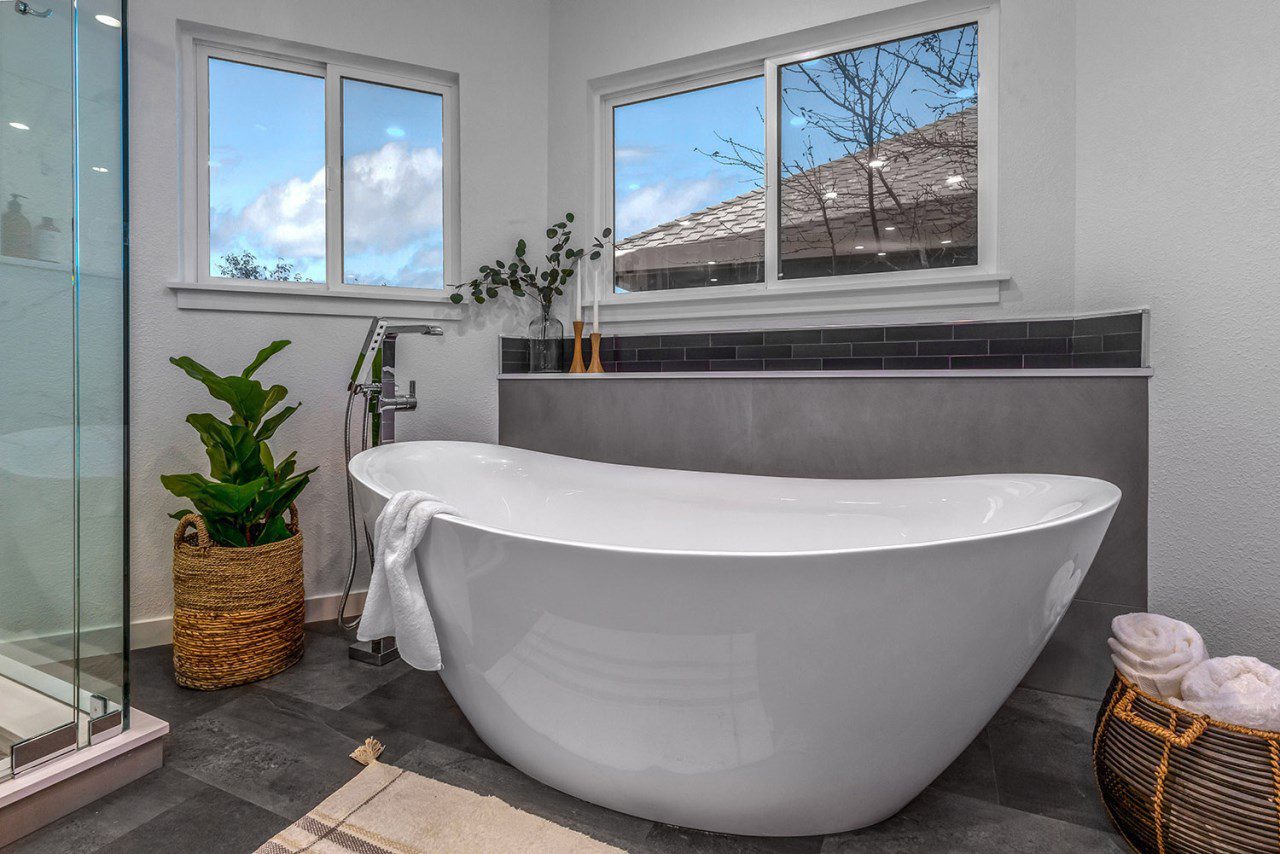 Remodeling types and respective budget ranges
Cosmetic Remodel
A cosmetic home remodel involves basic updates to finishes and fixtures and usually doesn't require pulling permits. The exact budget for your project will depend on a number of factors: the size of the space, materials, and more.
Cosmetic kitchen and bath remodels often include:
Site protection
New backsplash and counters
New plumbing fixtures
New lighting
New vanity (bathroom)
Paint/stain or reface cabinets (kitchen)
Updated accessories/hardware
New paint and trim
Pull and Replace Remodel
A pull and replace process, which involves pulling out existing components and replacing them with newer versions (but in the same location within the home), is pricier than cosmetic remodels. Again, the exact budget ranges will depend on your project. The good news is that once you work on your project's design, Next Stage provides a fixed-price contract so you know what you need to budget when you sign the dotted line! We do this so that homeowners can save themselves from worrying about unexpected budget overages.
Pull and replace kitchen and bath remodels often include:
Everything included in a cosmetic remodel plus
Demolition of the existing kitchen or bath
Custom cabinetry
New flooring
New tub/shower enclosure (bathroom)
Upgraded electrical to meet code
Custom Remodel
A custom process is typically at the higher end of a budget range, with the exact figure ranging widely depending on your project's particulars. When you custom remodel, it's a full redesign of an existing space, which can possibly involve reconfiguration and structural changes.
Custom kitchen and bath remodels often include:
Everything from a pull and replace remodel, plus
Reconfigure the layout of the space, which can possibly include structural changes
Removal of load bearing walls
Structural engineering services
Re-route electrical, plumbing, HVAC
Update the electrical panel
Addition Remodel
Addition remodels are unique and the exact budget will depend on the square footage you're looking to add to your existing home. Additions involve concrete and raised subfloors, and are typically done to create more space or help someone age in place. You typically see this with aging parents / grandparents, but you will also see it when someone is trying to make an additional space more functional, perhaps even as an investment or rental property.
A Final Note on Remodeling Budgets
While some of these home remodel approaches are pricier, it's important to remember that a successful home remodel within the trends of the market can boost resale value by 75% or more. If you're curious about which projects provide the best return on your investment, take a look at this blog post.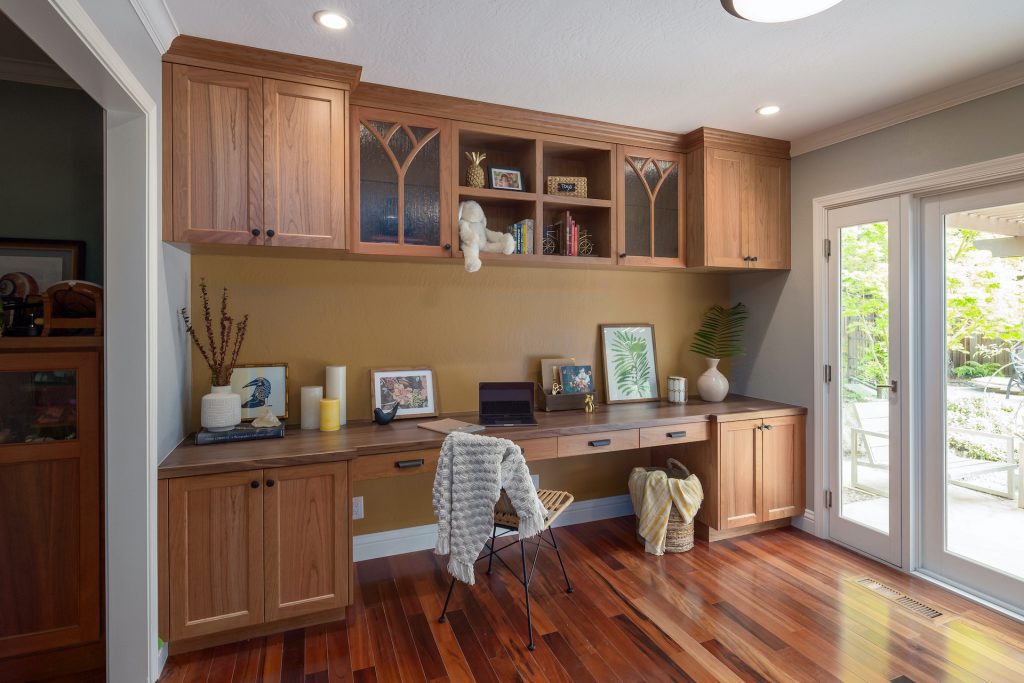 How does one avoid cost overruns during home remodeling?
To avoid cost overruns during home remodeling, the process should include:
A full mechanical inspection of the home prior to design work
An assessment of hidden conditions based on the age of the home
Budget reviews at each phase of design
Fixed pricing modelsAll decisions reviewed and locked prior to any construction
Critically, a home remodeling process needs a clearly-defined budget, a locked-in scope of work, and the right partner. If you're a busy professional person with a hectic work and travel schedule, you need someone to manage the process end-to-end. To avoid surprises, Next Stage includes a post-demolition walk-through in our process, so that homeowners can fully see what's discovered behind their walls.
Semantically, is there a difference between "remodel" and "renovation?"
Most people use these words as synonyms, so in reality, no. Sometimes you will hear "remodel" as the term for one space in the home, whereas 2-3 or more spaces being remodeled at once is a "renovation." Sometimes you'll also hear a custom remodel or full gutting of a space (say, a bathroom) referred to as a "renovation."
But semantically, most clients use the terms "remodel" and "renovation" somewhat interchangeably.
What are the three phases of a home remodel?
Phase 1 is defining the scope of your project by getting a better understanding of your home, and coordinating your style with your long-term goals for the home and its spaces. During this phase, you should receive floor plans and concepts showing different budget ranges. 
Phase 2 is design. You'll hone in on your design style, pick materials, refine and receive 3D concepts, and narrow your budget until you ultimately land on an agreement. When you work with Next Stage, this agreement is a fixed price contract. 
Phase 3 is building. We've locked the details prior to any physical work being done, and this is where the change can be readily seen.
What's involved in a fixed price contract during a home remodel?
When working with us, a fixed price contract will involve a full scope of work (reviewed iteratively to make sure nothing is left off), the complete set of construction plans, a payment schedule, any materials deposits that are necessary, and the start and completion dates. Our fixed price contract is a way to do a detailed review of the project and materials plan.
If you're curious to see what our customers are saying about their experience with Next Stage Design, take a look at our GuildQuality reviews here.
When will the remodel production actually begin?
The exact dates will be included in the contract, but typically the start date requires us to secure building permits, create a schedule, line up any necessary trade partners, do a pre-construction walk-through, and order relevant materials. Supply chains and inflation have adjusted some material acquisition too. While these shifts are within the contract, it's important to realize both possibilities.
The home remodel process is often thought of as a "rough" phase – the demolition of any existing space, rough wiring, etc. – and a "finish" phase, where cabinets, countertops, flooring, etc. are installed.
The timelines and scope of each home remodel do vary based on the scope of the project. We can customize timelines for you based on your family's needs.
Additional questions on the step-by-step home remodeling guide
We know that home remodels are a big process in many ways. They're an investment and can involve moving. Our goal is to make the process seamless, and even enjoyable! Even if you're just beginning to research, consider us a trusted resource. If you have additional questions, please reach out at info@nextstagedesign.com or join us for one of our in-person remodeling seminars.