When you want to make your kitchen fun and easy to use for all ages and abilities, it's time to think past the triangle layout. Historically, kitchens have been designed for the "average," 5'4" female. These days, women, men, kids, and the elderly may sometimes all be using the same kitchen! If you're planning a kitchen remodel and want to incorporate elements of universal design, there are some specifics to consider.
Vary your countertop height
By having at least two heights for your countertops, you can ensure that any chef can use the kitchen. Lower countertops give a work and/or dining space to those using a wheelchair. If you prefer countertops that aren't fixed at a lower height, you can also opt for adjustable ones.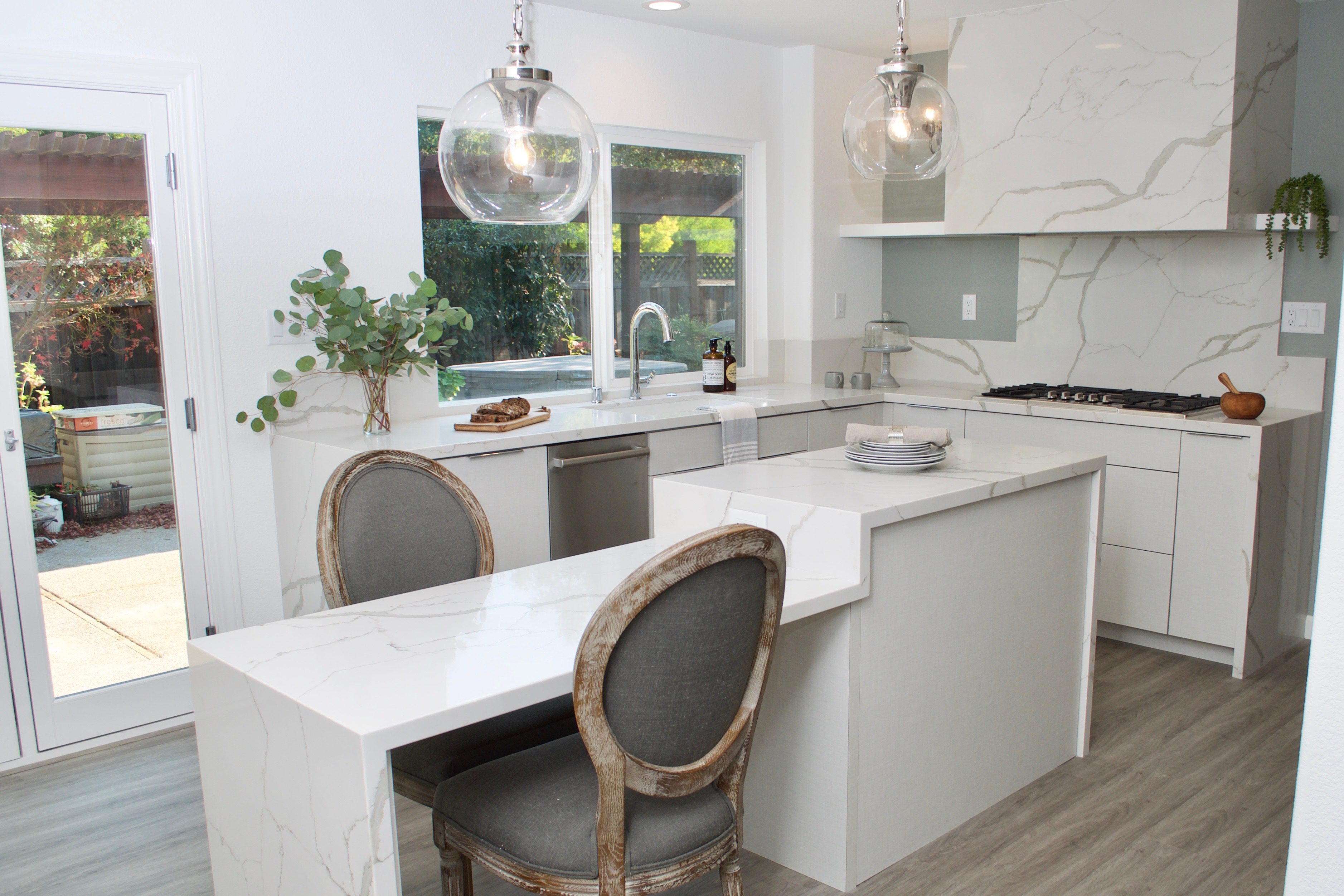 Consider where appliances will go
If you're designing to make the space wheelchair-friendly, it can be helpful to place the microwave and even a second oven in the lower cabinets. Alternatively, when designing for someone with above average height and say, a bad back, we want to adjust the placement of the oven so that there isn't too much bending over required to cook.
Universal design-friendly appliances
There are some appliances, like drawer-style dishwashers that are particularly beneficial for a universal design kitchen. These dishwashers bring the task of loading and unloading dishes higher off the ground. They also allow for smaller loads of dishes, which can save energy costs.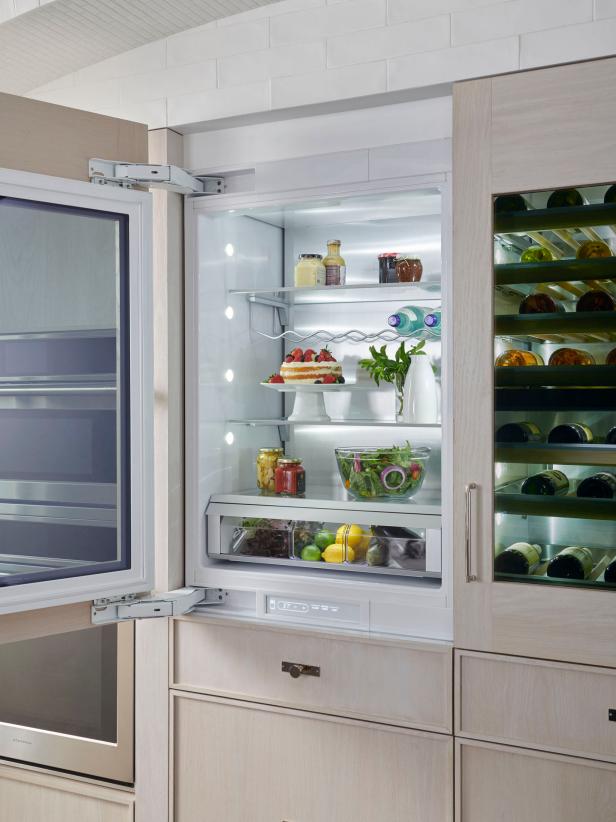 Photo Credit: Monogram Luxury Appliances
Similarly, alternative sized refrigerators can be installed slightly below counter level so that contents are accessible for those with mobility issues.
Put safety first
Cooking causes nearly half, about 49%, of all home fires in the U.S. With that in mind, an induction stovetop can be a safer alternative to gas or electric. These stovetops don't heat unless they're in contact with a pot, even if it's inadvertently left on.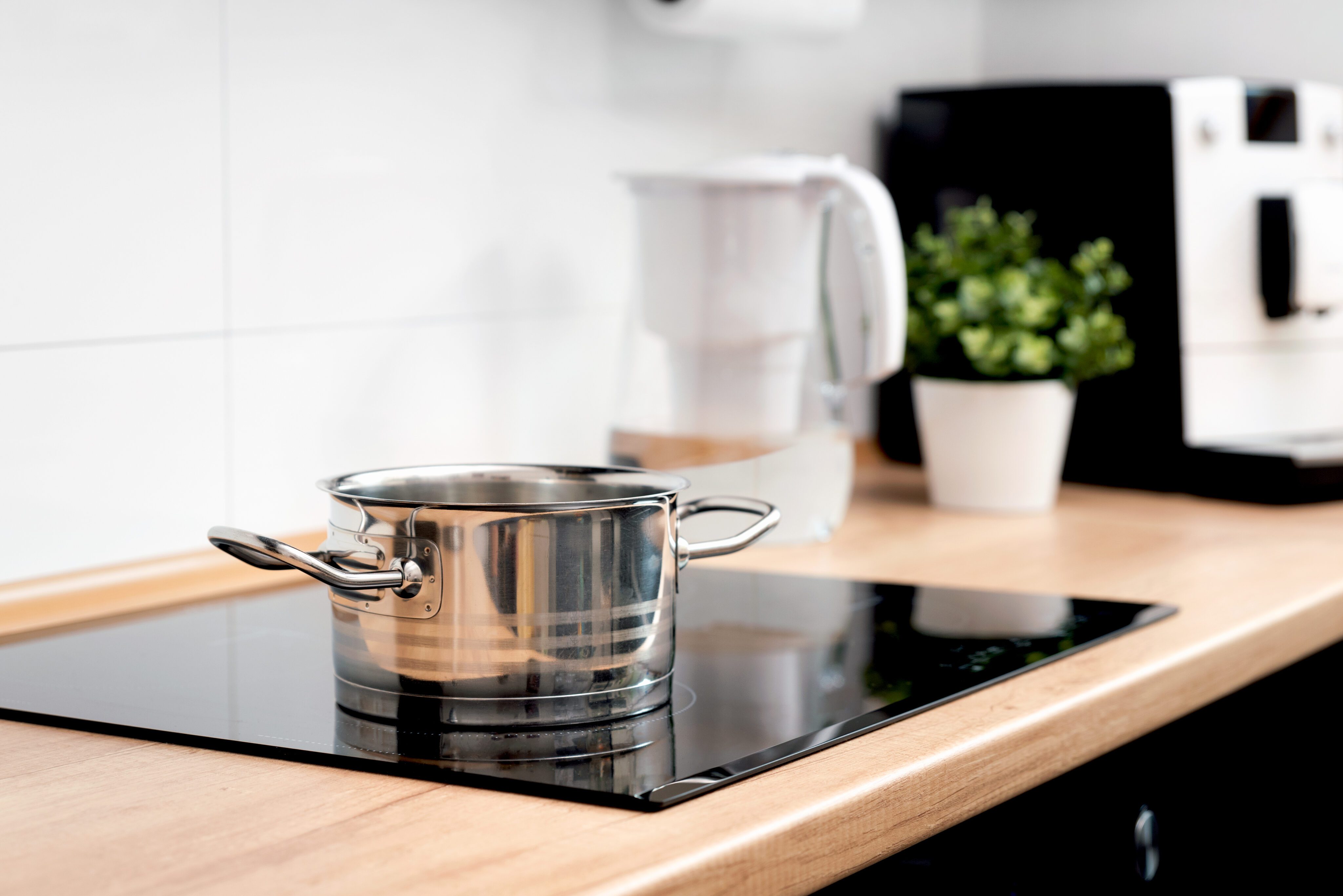 Another safety consideration for those using wheelchairs and the elderly is that kitchen aisles should be wider than normal and free of rugs that could pose a tripping hazard.
Mind over muscle
When it comes to picking hardware for your cabinetry, handles offer an easier pull than knobs. Additionally, where traditionally there may have been cabinets with doors, for a universal design kitchen, drawers offer a better alternative. This way, the contents come to you, instead of having to bend down into a deep cabinet. For corner cabinets, consider lazy susans to bring contents you need up front easily.
Not into handles? Try this
If you don't want to compromise a super-sleek aesthetic then look into handleless cabinets. This clever feature allows you to open and close cabinets with a light press.
Lighting and contrast
Ambient, task, and decorative lighting are all critical in universal design. Talk to your designer about placing lighting to help get kitchen tasks done according to each person's needs. Along the same lines, a contrasting edge between countertops and cabinets can be a helpful visual cue that prevents items from falling.
Interested in learning more about universal kitchen design? Schedule a no obligation consultation with our team. We're happy to answer any questions you have and provide tips for your space.